4 Things To Do Before Filing For Divorce In Ontario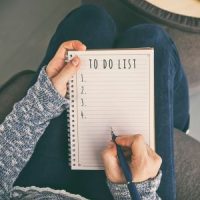 When your marriage has broken down and reconciliation is not possible, you might already be considering divorce as a way to bring a legal end to the relationship. To do so, you will need to file appropriate paperwork to initiate the proceedings and meet numerous legal criteria. It is a mistake to jump into divorce without going through proper preparations, so there are some tasks you will need to handle. Both the Canada Divorce Act and the Ontario Family Law Act contain detailed requirements, and not complying with them can affect your rights and your case.
Fortunately, when you have skilled legal representation, you have some guidance on the important tasks for divorce proceedings. As such, one of your first priorities should be retaining an Mississauga divorce lawyer who will assist with your efforts and consult with you during preparations to file. Some of the other essential To-Do's include:
Determine the Grounds for Filing: Initially, you should carefully evaluate the reasons you are seeking to end your marriage. You must comply with the Canada Divorce Act on grounds for divorce, which establishes two separate approaches for timing:
You can opt for a fault-based divorce, in which you allege adultery or cruelty is the reason for ending your marriage. When you have proof of these factors, you can get a divorce without a waiting period.
No-fault divorce is a statement that the marriage has broken down, without any allegations of wrongdoing. You will have to be separated for a full year before you qualify for no-fault divorce. 
Gather Important Documents: Collect and organize all the paperwork regarding the key issues you will address during divorce. Property division and alimony are financial matters, so you will need all documentation regarding your real estate, personal assets, income, and debts.
Assess and Manage Finances: Because the divorce process can take a few months, carefully evaluate your financial situation before filing. It is wise to prepare for around three months of financial security, keeping in mind that you could be paying or receiving alimony while the case is pending. You should also open your own bank account and consider getting a separate credit card. 
Consider the Needs of Children: For parents, telling the kids about divorce is a hurdle. Plan your conversation, including when and where it will take place. Anticipate the questions they will ask, so you can provide responses that reassure them. If age-appropriate, you might request input on custody, visitation, and the residential situation. The initial arrangement will be temporary, and a final order will be entered once the case concludes.
Contact a Mississauga, ON Divorce Lawyer for Assistance
These tasks are not so overwhelming when you have an experienced divorce lawyer to guide you and provide critical support with the legal side of things. For more information on what to do as you prepare to file, please contact Zagazeta Garcia Lawyers LLP. Those in Mississauga, Brampton and the Peel Region can call 905-232-0398 or visit us online. We can set up a no-cost consultation to discuss strategies to get your case moving.
Source:
laws-lois.justice.gc.ca/eng/acts/D-3.4/page-2.html#h-173077