Do Canadian Provinces Have Their Own Divorce Laws?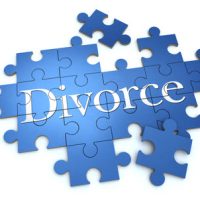 Canada's provincial system may seem similar to the United States geographically, but it is markedly different from a legislative point of view. Divorce in Canada is determined by a mixture of federal and provincial laws that can be confusing to many spouses. When approaching divorce in Canada, it's important to understand which specific federal or state laws may apply to your specific situation.
The Federal Divorce Act
Spouses should note that in Canada, divorce falls under the Federal Divorce Act. As the name of this act implies, it applies to all provinces across the entire nation.  One of the most important aspects of the Federal Divorce Act involves grounds for divorce.
In Canada, there are many acceptable "grounds" for divorce. These are legally acceptable reasons for spouses to end their marriages. While it is possible to divorce your spouse on the grounds of marital misconduct in some situations, the most popular option is to file for divorce based on "irreconcilable differences." In other words, you can divorce without blaming anyone or proving anything.
The only requirement when it comes to this "no-fault" divorce is the one-year waiting period. This waiting period is exactly what it sounds like – 12 months that must elapse before spouses can move forward with no-fault divorces.
The Divorce Act also outlines several other aspects of divorce:
Child support
Spousal support
Custody
What Are Ontario's Divorce Laws? 
If the Divorce Act covers child support, spousal support, and custody, then what do Ontario's divorce laws cover? The answer is simple: Property division. This is essentially the only area in which provinces have the right to create their own divorce laws.
In Ontario, courts divide all marital property equally in the event of a divorce. Marital property includes virtually everything you acquired during the marriage, including real estate, cash, retirement assets, cars, businesses, and so on. It does not include property owned prior to the marriage – but with one major exception: The family home.
Even if you owned your family home prior to the divorce, it is still divided equally by family courts in Ontario in the event of a divorce. This system is markedly different compared to systems followed by many other provinces (and US states). Even if you inherited the property or received it as a gift, you still need to divide the family home equally with your spouse in the event of a divorce.
Note that all other forms of inheritance and gifts remain "excluded" from the division process. It is only the family home that falls under this special category in Ontario.
Where Can I Find a Qualified, Experienced Divorce Lawyer in Mississauga? 
Although the mixture of provincial and state divorce laws can be confusing in Canada, you can clear up any confusion by discussing your situation alongside a Mississauga divorce lawyer. These Ontario divorce lawyers can carefully explain the various federal and provincial laws that may affect you as you move forward. Book a consultation with Zagazeta Garcia, LLP at your earliest convenience to discuss the most appropriate course of action.
Sources: 
justice.gc.ca/eng/fl-df/divorce/sd.html
ontario.ca/page/dividing-property-when-marriage-or-common-law-relationship-ends