3 Facts About Child Custody In Mississauga Divorce Cases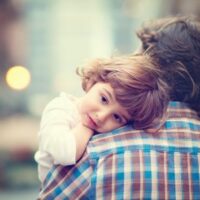 While parties to an Ontario divorce will typically wrap up the details of property division and alimony in their final decree, the rights and obligations of parents extend into the future depending on their child's age. According to the Government of Canada Department of Justice, almost 40 percent of Canadian couples share a child when going through divorce proceedings, making child custody a central issue in the case. To a certain extent, custody and access can even take precedence over other divorce-related matters because the focus is on the child's best interests.
If you are contemplating or going through divorce, it is critical to retain an experienced Mississauga child custody lawyer who will protect your rights while balancing the interests of your child. It is also helpful to review some key facts as an overview.
Definitions and Updates on Child Custody: The term "custody and access" refers to having the legal power to make the important decisions regarding how to raise the child. The concept extends to decisions ranging from education and religion to health care, travel, entertainment, and extracurricular activities. As of March 2021, the Canada Divorce Act made a significant change to the terminology related to custody – though there is no real impact on the basic principles. Instead of custody and access, the law now uses "parenting arrangements" to describe decision-making and where the child will live. 
Types of Child Custody: Canadian law states a preference for both parents having the power to make decisions on raising the child, so joint custody is the most common arrangement after divorce. Parents have equal say in these matters, though the child primarily resides with one parent for school and practical purposes.
There is the option for joint physical custody, in which each parent spends at least 40 percent of their time with the child. Though rare, a court could order sole custody in which one parent has all decision-making authority. 
The Child's Best Interests Standard: There are several factors a court will review when determining custody and access, including:
The child's age, development, and stability;
Each parent's relationship with the child;
The parents' willingness to cooperate and support each other raising the child;
Childcare plans;
The child's wishes; and
Many others. 
Note that the judge will apply these factors when a dispute over child custody is before the court, but the child's best interests standard is also relevant to agreements. A judge will carefully scrutinize an agreed-upon parenting arrangement to ensure it serves the child's needs.
Our Ontario Child Custody Lawyers Can Explain Details
These facts about custody and access may help you understand what to expect with Ontario divorce, but they should also convince you that working with skilled legal counsel is crucial. To learn how our team can assist with your case, please contact Zagazeta Garcia Lawyers LLP. Individuals in Mississauga, Brampton, and the Peel Region can call 905-232-0398 or go online to schedule a free consultation. After reviewing your circumstances, an Ontario child custody lawyer will provide personalized advice.
Resource:
justice.gc.ca/eng/rp-pr/jr/jf-pf/2017/nov02.html